Sean Nicholas Savage x Molly Nilsson x Better Person
Sean Nicholas Savage x Molly Nilsson x Better Person
3アーティストによる一夜限りのライブが決定!
Limited Show by 3 artists.
10/30 (Mon ) @ 新代田 Shindaita,Tokyo / Fever
Open : 19:00 / Start : 19:30
Early Bird : ¥4,000 / Advanced : ¥4,500 / Door : ¥5,000
Early Bird Tickets

Early Bird Ticketの発送は9月以降を予定しております。
Sean Nicholas Savage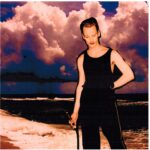 Bio :
Sean Nicholas Savageはカナダのシンガー・ソングライターであり、NYFWショーでVogue Hommes などのモデルを務め、ブランド Dries Van Noten 制作のショートフィルムにも出演するなど、ファッション界でも活躍している。ニューヨークのセントラルパークでは5,000人のオーディエンスを前にプレイし、バルセロナのミュージック・フェス、プリマヴェーラにも出演している。
Sean Nicholas Savage a Canadian singer-songwriter, who has become established in the fashion world. He performed live during Martin Margiela's NYFW show in Autumn 2014, has modelled for Vogue Hommes, and is staring in a short film by Dries Van Noten to be released this autumn.  He has also been in the New York Times, as well as regular coverage in music outlets such as Pitchfork, The Fader, and more. He has performed live in Central Park, NYC for 5000 people, and at Primavera Festival in Barcelona, ES.
Molly Nilsson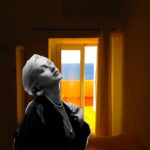 Bio :
Molly Nilssonはスウェーデン出身の現在はベルリンを拠点に活動するソロ・アーティストで、どこか懐かしいシンセ・ポップを奏でる。生と死の狭間を漂うような、魅力的なメロディーと知的な歌詞がオーディエンスを虜にし、夢と現実の境界線にある誰もいない場所へと貴方を誘う。
Molly Nilsson is a Swedish singer and producer, currently based in Berlin, Germany.
Her magical melodies and touchingly clever lyrics grow on you as you find yourself listening to them over and over again. With her one-woman-show, this escaped Swede brings her nostalgic pop, on a journey through life and death, with love and trouble, to a No Mans Land, on the border between reality and dream.
Better Person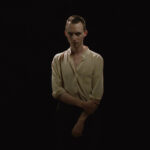 Bio :
Adam Byczowskiによるソロ・プロジェクトであり、TOPS, Timber Timbre, Alex Cameronなど錚々たるアーティストとツアーを回り、Sean Nicholas Savageのバンド編成のギターとキーボードも担当する。
SadeやArthur Russell、シンセを取り入れたヨーロッパや日本の80年代のポップス、またイタリアやフランス映画のサウンドトラックからの影響を巧みに織り交ぜながら、全ての作業を行うコンピューターと共にロマンチックで甘美な音世界を紡ぎ出す。
Better Person's enigmatic stage presence is matched by his elusiveness as a recording artist: while he's already toured with the wonderful TOPS, Timber Timbre, Alex Cameron and as keyboard/guitarist with Sean Nicholas Savage, at six tracks "It's Only You" is his longest release, encompassing the critically acclaimed singles "Sentiment" and "I Wake Up Tired." While Better Person's sonic touchstones – touch songs, Sade, Arthur Russell, synthed-up European and Japanese pop from the 80s, French and Italian movie soundtracks – are all unimpeachably romantic, there's a more Romantic undercurrent of isolation that begins from the way his music is made – all recorded on a computer at home.